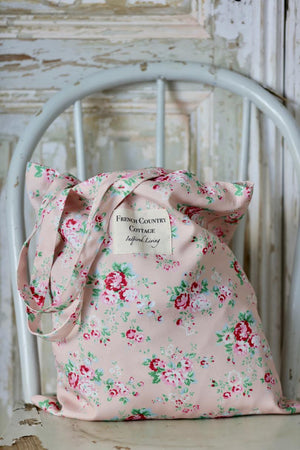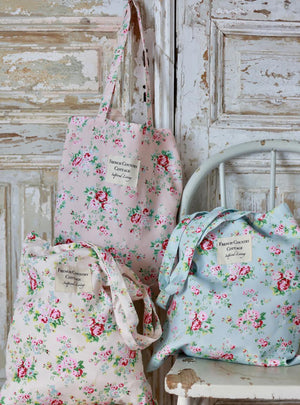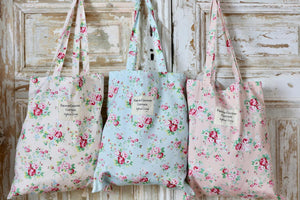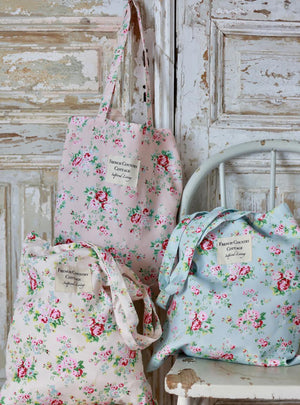 Exclusive Inspired Living Tote- BLUSH
LIMITED STOCK AVAILABLE - READY TO SHIP!
Inspired Living...  it is that sprinkle of magic everyday. Finding inspiration in the simplest of things, soaking it up & living a life fueled by it. 
I am excited to offer an Exclusive French Country Cottage Inspired Living tote for the holiday season.  Perfect for everyday -and  large enough to fill with a few market finds or flower bouquets.
Perfect gifting this holiday season- Supplies are limited.
Measures 15" w x 16" long (not including handles) with 11" handles. Made from a cotton blend fabric, with a slight sheen that is easy to keep clean- unlined, washable.  
Shipping Prices for shipping to Canada or anywhere else will be additional charges after checkout. 
This is for the BLUSH FLORAL
BLUE and WHITE floral available in separate listing.